👨🏻‍💻 Lead Frontend Developer
Guud · Official Tech Partner of Twitter
I work at Guud. We create social media experiences and tools for prominent brands in need to connect with their audiences in innovative ways.
✏️ Blog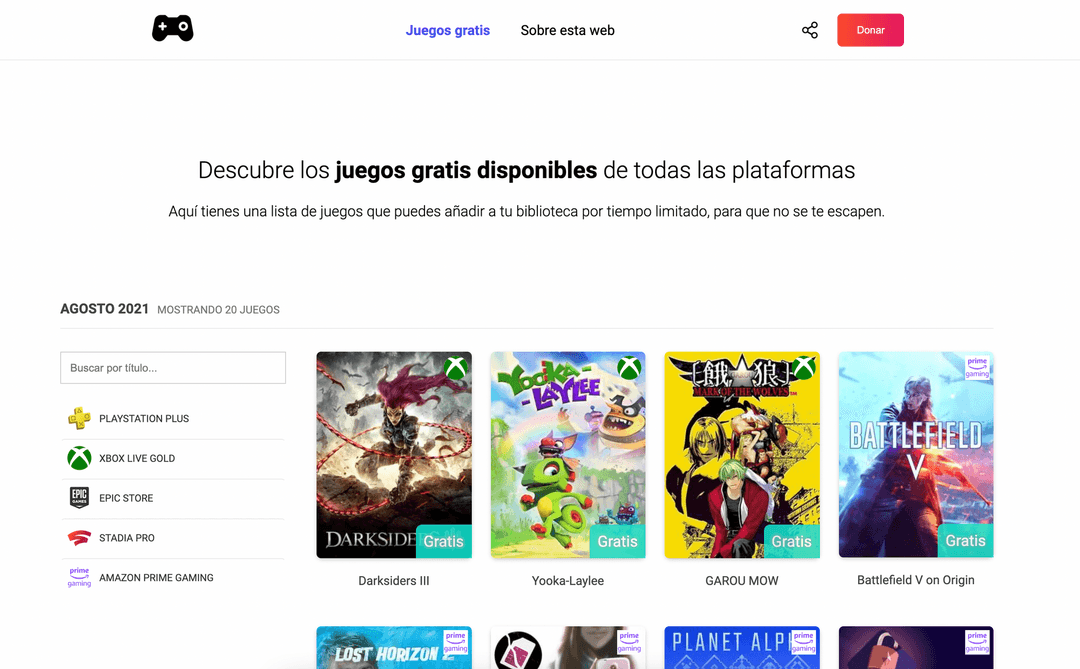 Lanzo una web que te avisa de los juegos gratis que publican cada mes
La web funciona de forma totalmente autónoma mediante sistemas de bots y cronjobs programados. En su primer mes de lanzamiento supera las 35.000 visitas. Te cuento los detalles.
🍿 Watched lately
I've built my own realtime list of movies and series